News
Brigitte launch in Singapore! (August 20, 2013)
source : http://www.myfatpocket.com/people-events/brigitte-cosmetics-launched-in-singapore-with-andy-lee-celebrities-bloggers.html
If the eyes be the windows to one's soul then Brigitte Cosmetic makeup products is the hinge on which the windows swivel. Watch the video to achive that Brigitte Girl romantic Look by Andy Lee.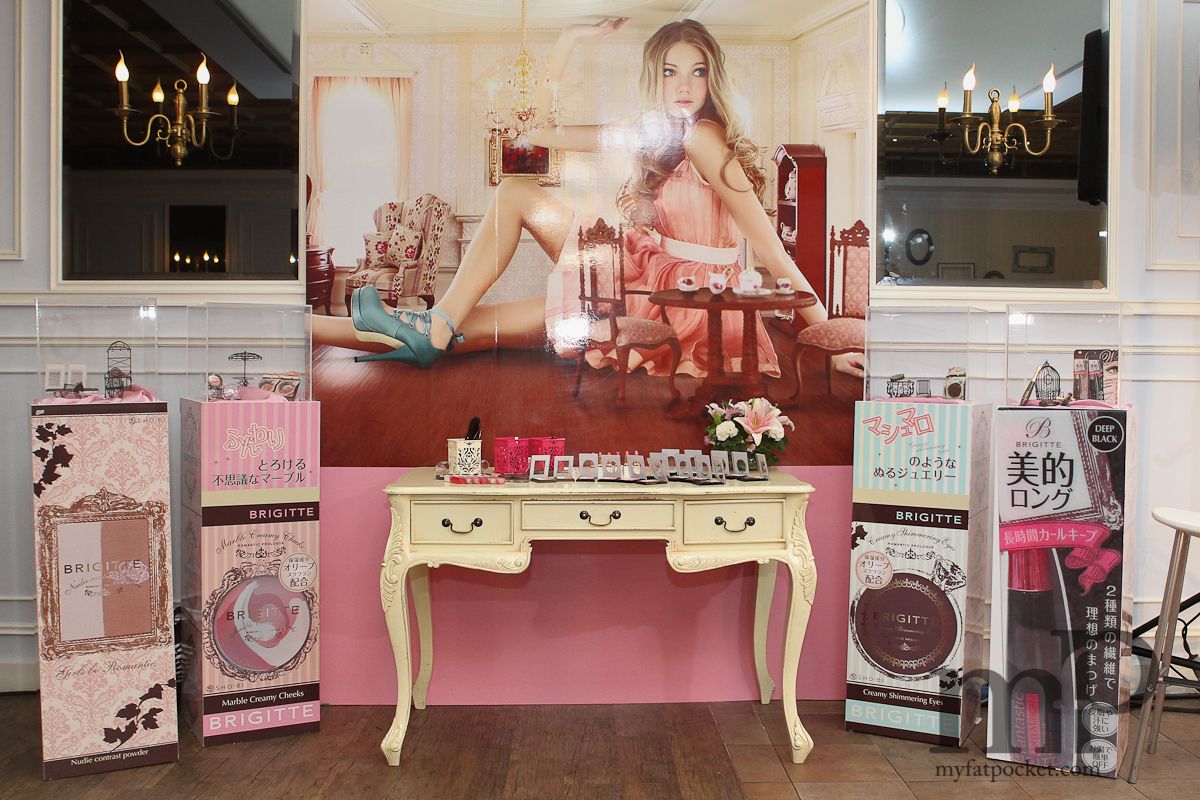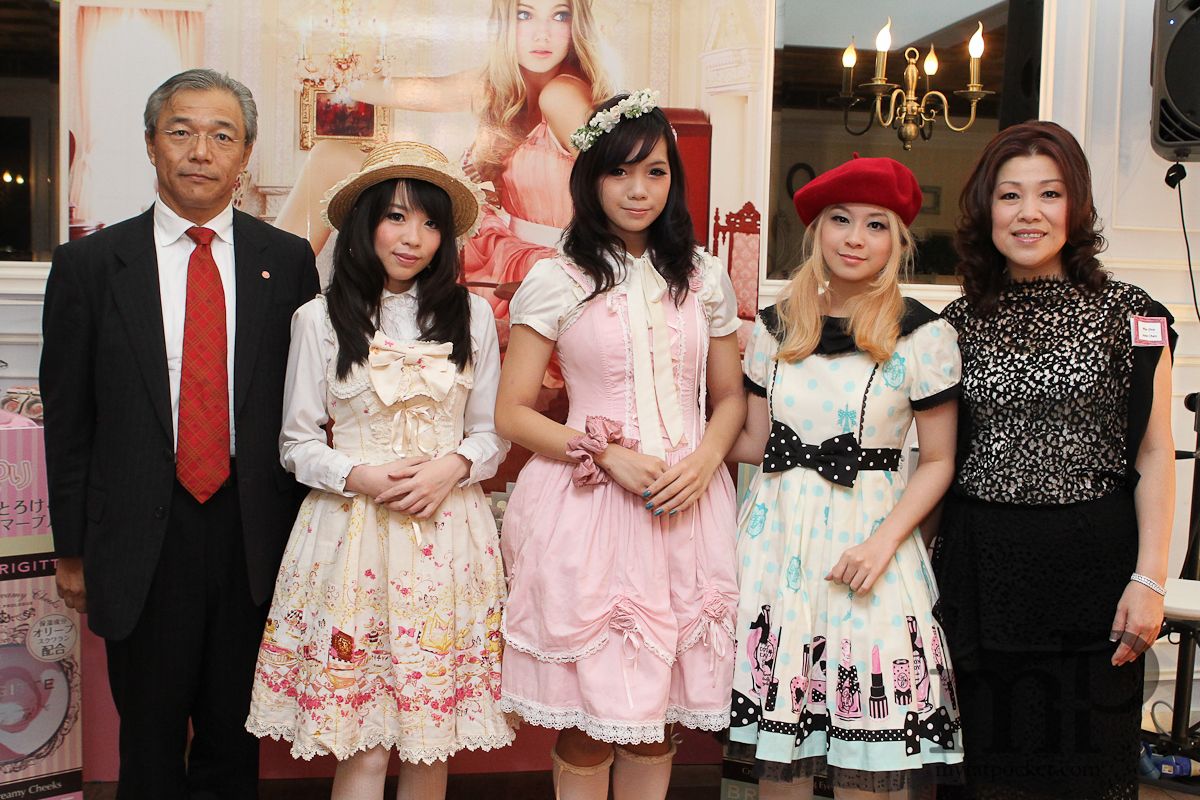 The Parisian walkways and alleys have long held the alluring promise of romance. The inviting sidewalk cafes present perfect vantage points to observe the immaculate and beautiful Parisians as they go about their day. Beautiful sights are a plenty in this truly charming and captivating city. C'est la vie! What a beautiful life indeed.
Brigitte cosmetics line – That Romantic Charm of a Parisian Girl
If a Parisian dream is a mile too far away, do not be despondent as Brigitte cosmetics line brings the romantic charm to your face, eyes, lips and more. Brigitte aims to create the best element to ladies to be like a goddess and coupled with its Japanese origin, intends to promote the concept of "kawaii".
Girls looking for a natural but unique makeup will certainly find Brigitte undeniably alluring. Aimed at the 20 to 33 year olds who appreciate the finer and beautiful things life, Brigitte cosmetic products are meant to enhance their charm and attraction. 
The Beauty of Brigitte lies on the line of her makeup products
If the eyes be the windows to one's soul then Brigitte's line of eye makeup products is the hinge on which the windows swivel.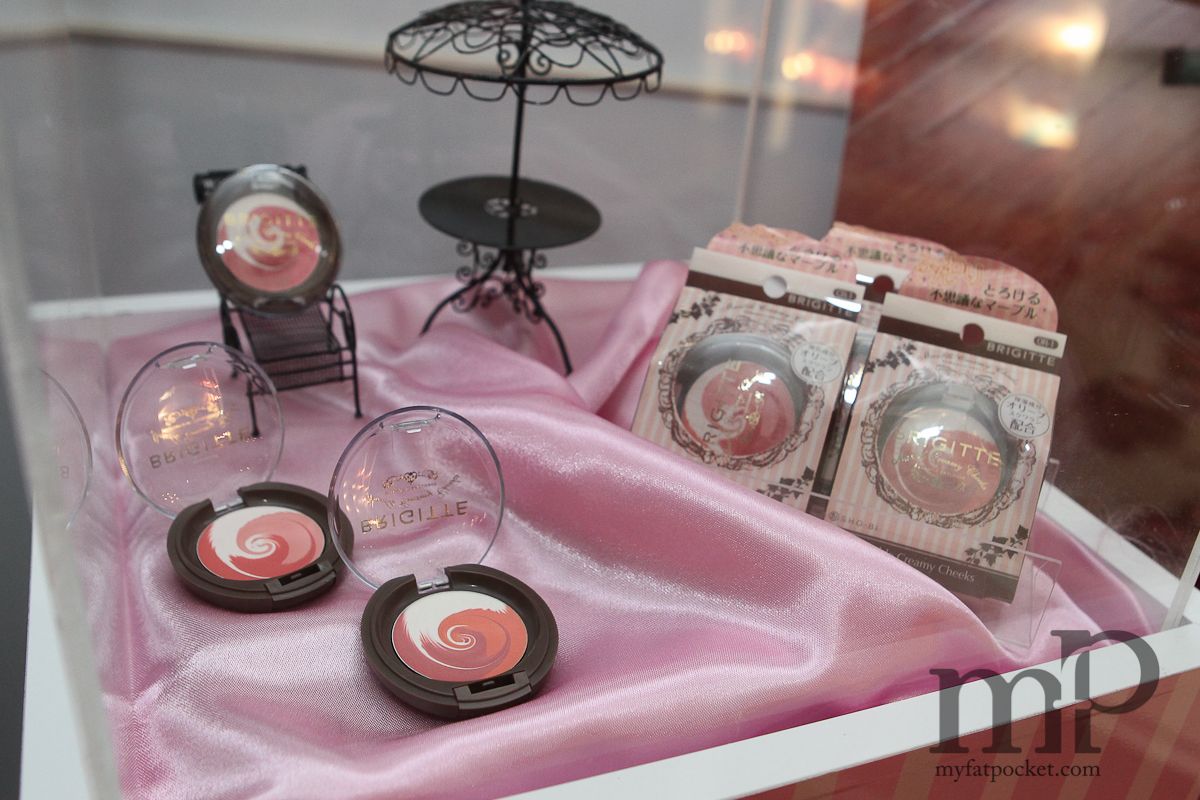 The eyeliner range which include the lasting liquid, silky gel and smooth fit pencil eyeliners have been designed for easy application with long lasting effect. The mascara line is akin to a seductive smile with its promise of volume and curls destined to exact beauty into a beholder's eyes.
Brigitte is a brand under the SHO-BI Corporation, a Japanese stalwart well-known for the Diamond Beauty and Decorative Eyelash line. So it's apt that the Brigitte line of decorative eyelashes encompasses both the romantic and "kawaii' elements. The extensive cosmetic line also includes lip gloss, lipstick, brow pencils, blushes, eye shadow palettes in a variety of colours.
Brigitte Cosmetics Launch in Singapore with Andy Lee, Celebrities & Bloggers 
At a recent launch at a beautiful French café called Antoinette, invited guests were treated to a live makeup demonstration by renowned makeup artist Andy Lee. 
With more than 20 years of experience in the industry, he has lent his expertise to various international beauty products companies as a consultant and beauty advisor. 
His demonstration using the Brigitte line of products such as the Silky Gel and more were well-received by those in attendance which included a few local entertainment personalities. His ease with the makeup brush and immaculate touches transformed the live model into the embodiment of the Brigitte girl. 
Watch the video to achive that Brigitte Girl romantic Look!
It's not hard to fathom then that Andy's achievements amongst others include garnering the coveted "Best Makeup Artist" title awarded by Singapore's leading women magazine "Her World" in 2002. 
He was also on the esteemed judging panel for several industry-related competitions such as the ""Her World Beauty Awards" in 2006 and "Matatila Beauty/Hair (Jakarta/Indonesia)" in 2003 and is a member of Singapore People's Association beauty & wellness Talent Advisory Panel.
The master class demonstration by Andy Lee is another feather in the cap of the brand's testimonial and commitment towards its consumers. Made for women who are confident and classy yet stylishly edgy, the Brigitte cosmetics line looks set to create a long-lasting beautiful impact and elevate the standard of beauty everywhere. Organised by Plus One Singapore, this event sets the French theme concept to a tee.
With the allure and beauty Brigitte cosmetics' promise, women everywhere will say "I'm in love!" or as they say in France, "Je suis sous le charme!"